Employer Success Story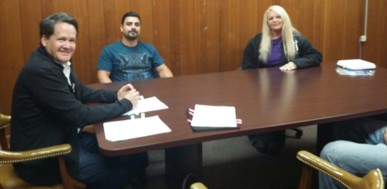 After writing three successful OJT contracts with Santo Lubes the last few months, Santo Lubes could not be more excited about the benefits of the On the Job Training Program. Will Becker, HR Manager for Santo Lubes, stated that the OJT program has given them the opportunity to hire individuals they would have overlooked before. After working with the Business Solutions Team at SC Works, Santo Lubes realized that some of their workforce challenges and needs could be met by utilizing the OJT program. Mr. Becker stated that with the OJT program, they were able to hire Donnie Jones. Donnie had applied to work for Santo Lubes in the past and Santo Lubes was unable to offer him a position due to his lack of experience in a chemical company. Utilizing the OJT program allowed them to hire Donnie and get him trained as a chemical operator. Mr. Becker said that he feels the OJT is the best program for employers that individuals, it gives the employer a chance to offer an opportunity to someone they would typically not consider and he believes some of his best employees are the three OJT employees. Santo Lubes and the Business Solutions Team are so excited to partner together in the future and continue giving a great job opportunity to individuals lacking experience!
---
WIOA Success Story
Letrell Foster attended WIOA orientation on October 10, 2017. He and his children relocated from New Jersey to South Carolina and he was having a hard time finding employment and was considering moving back to New Jersey. Being a single father with two young children, Letrell was unsure how to work, attend school and be a parent. Letrell expressed an interest in truck driving training, but also needed employment to support himself and his family during this transition.
On December 7, 2017, Letrell was enrolled in the WIOA Program. During his enrollment, his options were discussed and narrowed down based on his family's needs. Letrell decided Greenville Technical College Truck Driving Training was a good fit. He completed all requirements for the WIOA program in a timely manner. He began Greenville Technical College Truck Driving Training on February 19, 2018. Letrell was provided transportation assistance and supportive services.
Letrell successfully completed training with Greenville Technical College Truck Driving Training on April 26, 2018. He now has a Commercial Drivers License Class A. Shortly after completing training, Letrell received a job offer from G&P Trucking. He started his full time position as a company driver on May 3, 2018, with a starting pay rate of $19.00/hour and full benefits.
---
Youth Success Story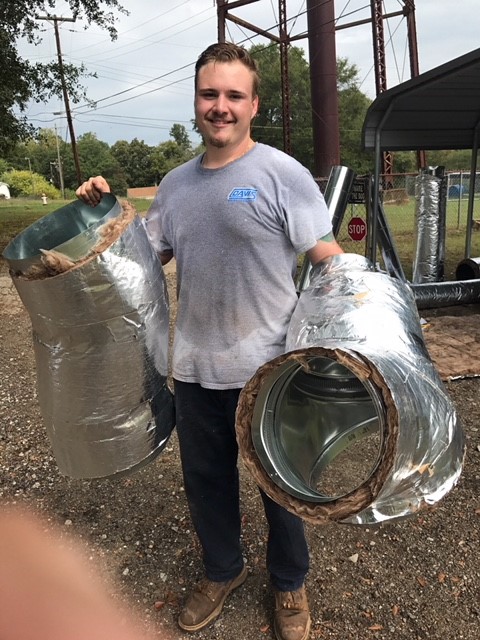 Charles Henderson came to ACHIEVE in November 2016. He and his family had to move several times between Florida and Spartanburg due to a family member illness. Because of these misfortunate circumstances, Charles lost high school credits that would not transfer between Florida and Spartanburg. Charles had recently turned 18 and decided it would be quicker to pursue his GED and move on with what he wanted to do.
Charles quickly received his GED and participated in ACHIEVE's graduation. He desired to work in HVAC. Through the help of the SC Works Business Solutions Team, an on-the-job training (OJT) was arranged between ACHIEVE and Davis Services, Inc. The OJT began in the spring and was completed in the fall of 2017. Once Charles proved himself to be an excellent employee, at the close of the OJT, he was given a $5/hour raise plus a company vehicle. We assisted Charles in his success, but his motivation and soft skills that were already present has taken him a long way in a short time. Charles has now been employed with Davis Services for over a year.