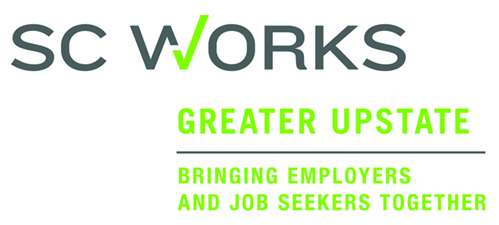 SC Works Upstate provides job seekers and employers of Cherokee, Spartanburg and Union Counties a central location to receive a wide array of employment services.

For the employer, these services include: job listings, screening potential applicants, WIN and WorkKeys assessments, On the job training, Work Keys Job Profiling and Local Labor Market Data. Contact your nearest office for more details.

For the job seeker, these services include: applying for unemployment insurance, resume assistance, job search workshops, career planning and education. Contact your nearest office for more details.

Walk-Ins are welcome. By working with the SC Works Upstate Partners, they are able to provide eligible residents and employers with valuable resources and services to fulfill their individual needs. The mission of the Centers are to provide a level of service to facilitate the attainment of meaningful employment consistent with clients interests and abilities. This is accomplished through helping make the connection between employers and job seekers.
SC Works In-Person Workshops - November 2023
SC Works Virtual Workshops - November 2023
Website: www.scworksupstate.com
SC Works Spartanburg (Comprehensive Center)
145 North Church Street (Entrance is on Commerce Street)
Spartanburg, SC 29306
Phone: (864) 764-1966 TTY:711
Fax: (864) 764-1619

SC Works Cherokee
111 C Tiffany Park
Gaffney, SC 29341
Phone: (864) 342-7207 TTY:711
Fax: (864) 902-1153
SC Works Union
300 East South Street
Union, SC 29379
Phone: (864) 427-4119 TTY:711
Fax: (864) 429-8690